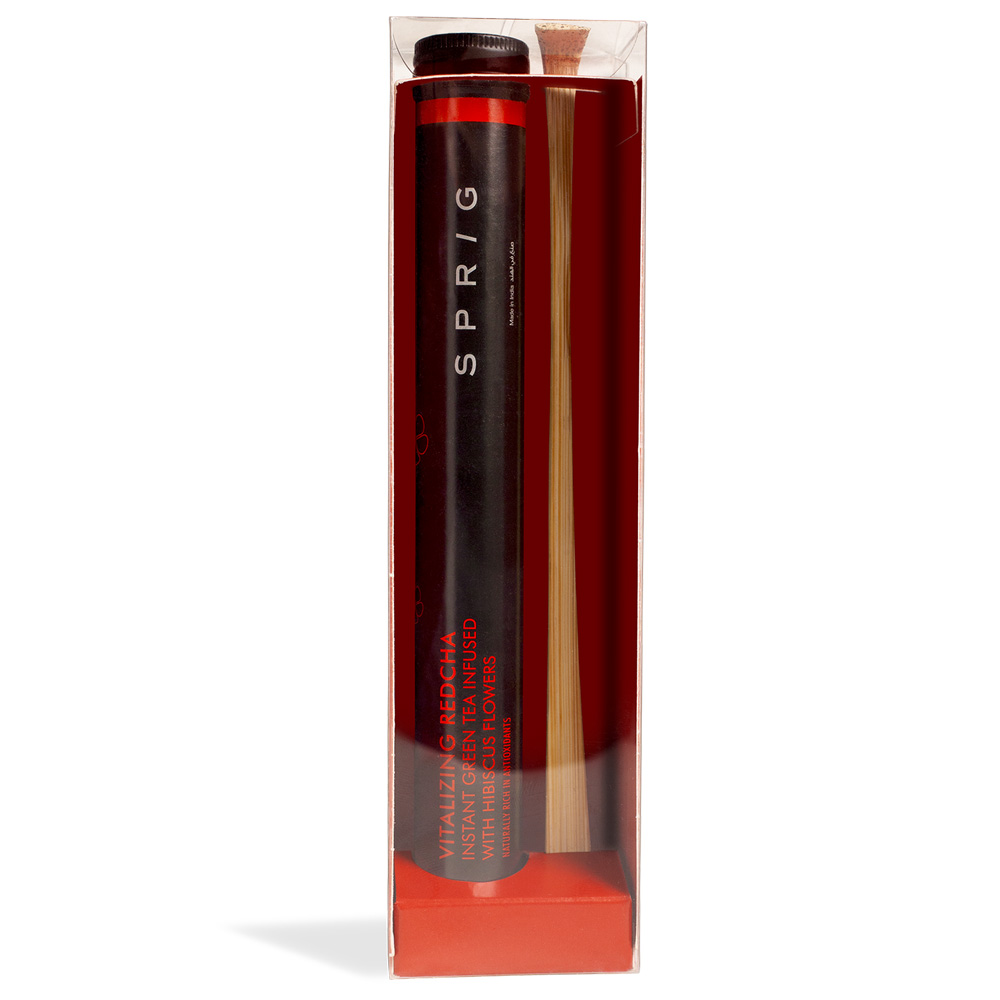 Vitalising Redcha
الريدتشا الحيوي
Infused with the essence of the beautiful Hibiscus flower, our RedCha green tea boasts of a glorious ruby red colour and a distinct tart and tangy flavour. Laden with antioxidants and Vitamin C, this invigorating brew is perfect for fighting cold related infections and improving overall wellbeing.
Net Wt: 40 gm (100 cups)
Description
RedCha is made from the nutrient-rich juice of green tea infused with the vitalising benefits of hibiscus. As you add a scoop of RedCha into your glass and top it with some hot water, you instantly get an invigorating cup of ruby red tea. RedCha has a distinctive tart and tangy taste which goes well with a little honey, or spices like cinnamon, nutmeg and ginger. laden with antioxidants, RedCha brings you nature's goodness in the purest form.
Hibiscus in traditional medicine:
Hibiscus (Japa in Sanskrit), at tropical plant with attractive deep-red flowers, has been used for centuries in traditional medicine. The antioxidants found in hibiscus are believed to have positive effects on cardiac health, aid healthy hair growth, and vitalize the body and mind. Adopting this valuable plant in one's daily routine is a healthy choice that promotes vitality and wellbeing.
Ingredients: Green tea powder, Hibiscus extract
Usage: Scoop out a measure (0.5 g) of RedCha using the handcrafted Chashaku. Add it to a cup and top it with 150 ml of hot water. Relish a refreshing cup of RedCha green tea
Storage: This product comes in a convenient Aluminium tube. Store in a cool, dry place